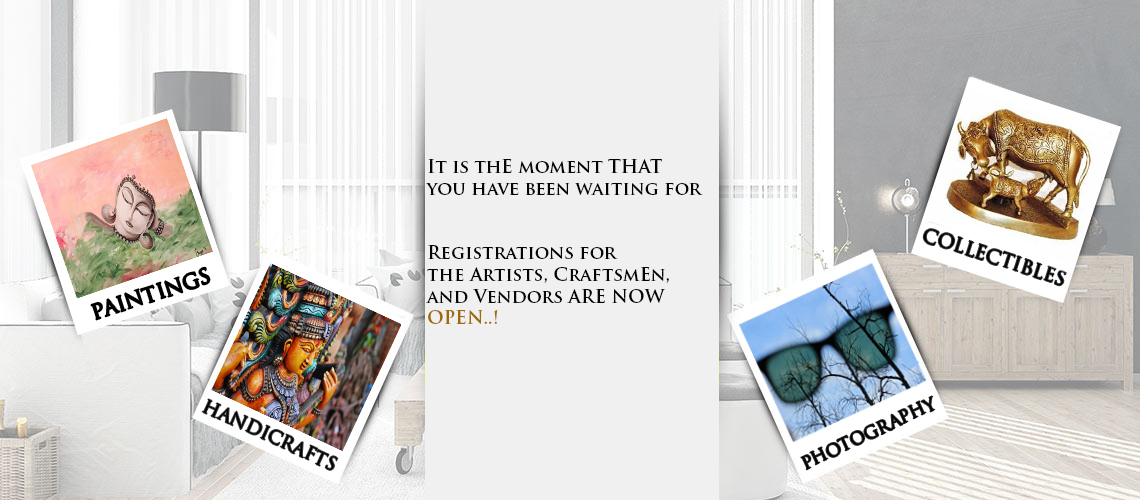 ArtVault is India's leading online market place, creating a bridge for art lovers and artists. Born out of passion, ArtVault is focused on providing its customers, a world class experience in buying Art of their liking. ArtVault will promote regional artists & finest craftsmen of different states and countries to showcase their art worldwide. We would get you a heritage and style like never before with the handpicked selection of India's finest art forms. We offer unparalleled selection of paintings, drawings, sculptures, crafts, photography, and collectibles in a range of prices. ArtVault will provide Indian/International artists with a well-crafted environment to exhibit and sell their works to art lovers all across the World.
ArtVault is redefining the experience of buying and selling of art & crafts by making it easy, convenient, and welcoming for both artists & collectors. We are on a lookout to partner with emerging, well-established artists & galleries serving the growing community of Indian and International Art lovers at large.
ArtVault is inspired by the diversity of the environments all across the Indian subcontinent. We'll showcase artist's work at every unique opportunity, which is suitable to exhibit art, making it accessible to a larger audience who loves art.
We have selectively curated our gallery for all types of customers, who can come together to shop, share, and fall in love with the best products we have to offer. ArtVault is going to create new platform for audience, who might never have purchased art before, an opportunity to view and purchase original art & crafts without moving out of their homes.