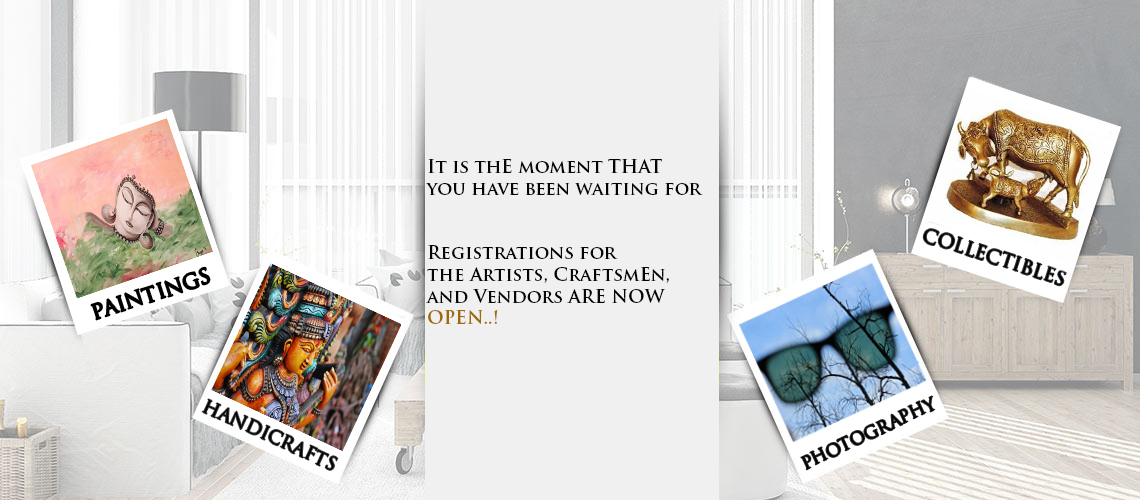 At ArtVault, we empower artists to have the sole control of what they sell and for how much they sell. 
Artists can upload their work(minimum 2) as they choose, and set the prices they choose for their art. You can't generalize the effort behind the paintings, we at Art vault understand that!
ArtVault, through its online platform, showcases the works of emerging, mid-career, well-established artists, and craftsmen, with the aim to increase their reach to worldwide customers.
How to sell art on ArtVault?
We have tried to simplify the process of selling for you.  Whether you are an artist, craftsmen, a designer, or simply creating articles of your dreams, just share your details (as given in STEP 1) and once our curators are impressed with your profile and your kind of work, you can sell them on ArtVault following 3 simple steps:
STEP 1
Apply to join us as a partner artist. Fill up a simple form with your basic details – your bio data, your photograph, statement of work, and sample images of your artwork. Our curators will evaluate your portfolio. Once you've submitted a registration request; ArtVault team will get in touch with you for further assistance. (Form Given below)
STEP 2
Once your portfolio is short-listed, ArtVault will share a couple of web links on your registered email address, where you can share all the relevant details of your Artworks you want to sell, along with your bank details.  You can price your art the way you choose but ArtVault recommends you should keep it at a competitive price, and if you are selling it on other websites, the prices, should be in accordance.  (Details of our fees will be shared with you in Step 2.)
STEP 3
Once the step 2 is complete, your art works will be live on our website within 24-72 hours and you're ready to sell. When a collector/customer buys your work via ArtVault, you will receive an email informing about the sale of your art, and all you need to do is pack your artwork as per our basic specifications provided by us. Our registered courier will get the artwork picked from your registered address.
STEP 4
Artvault believes in prompt payment and transparency. You will receive your payment within 7-10 working days after the delivery.